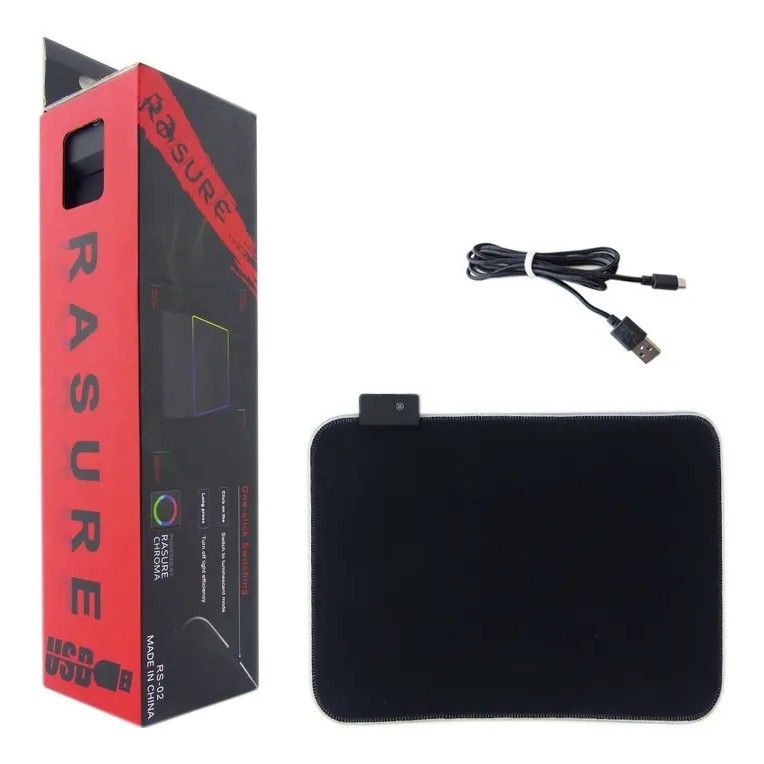 R8, Rasure, Mouse Pad with RGB Lights
€20.00
R8, Rasure, Mouse Pad with RGB Lights & USB Charger.
Ultra-Smooth Surface
Designed with superfine fibre braided material, With a micro-textured, smooth surface, precise navigation and optimize your
gaming experience.
Anti-slip Rubber Base
Super glow fibre and soft cloth surface with Non-Slip rubber base ensures precise, accurate mouse control and consistent
stability on your desk.
13 Lighting Modes
Press the Switch button between 13 lighting modes: Red, Blue, Green, Purple, Cyan, Yellow, White, Alternating Wave, Synchronizing Wave, Alternating Flash, Alternating Red Changing Flash, Synchronize Breathing, Alternate Breathing.